Trusted Partners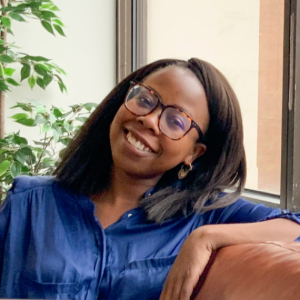 Chido Samantha
https://www.chidosamantha.com/

I've worked and consulted with service-based business owners, entrepreneurs and experts who have successfully mastered their business so that they earn more and sell more of their products and services online.
My mission is to help women get laser-focused strategies so they can have more impact and income online. This is done through my 1:1 strategy consulting, VIP project management services and The Master Your Business Accelerator Program.
I am truly operating in my zone of genius when I get to help my clients package, promote and profit from confidently selling their signature programs and services.
---
Carrie MacMillan
http://carriemacmillan.com/
I'm Carrie, Virtual Assistant to entrepreneurs, small business owners, coaches and startups.
I provide high-level administrative support virtually from my home office in Alberta, Canada. I work with individuals and companies who need support with the daily operations of their businesses.
After years working in-house as a Legal Assistant, I was inspired to take my expertise and provide business support in a more flexible way. I now help a wide range of people free up time, so they can focus on doing the work that they love.
---
Oliva Verge
https://www.oliviaverge.com/
With a background as diverse as her skillset, Olivia has no shortage of talents or interests. A competitive Skier, turned Biologist, turned Nutritionist, turned Insurance Broker.
Olivia found her niche as a Virtual Assistant, with a focus on the Health & Wellness industry; marrying her passion for healthy living with her innate capacity to get sh*t done!
---
Chelsea Muir
https://www.chelseajanecreative.com/
I'm a creative coordinator with an eye for detail, on a mission to up-level my clients' businesses or projects. I specialize in making things pretty, wrangling kittens, and lining up ducks.
I've never fit in a box, and I love blending my various skills and interests. I have a diverse background in media production, marketing & advertising, art, event planning, administration, teaching English, and customer service. Armed with my trusty MacBook, a lengthy toolkit, a latte, and a cape— I support, plan, design, organize, strategize, create, and lend a second pair of eyes and a third and fourth hand.
---